Cervical polyps Ultrasound
Overview
Cervical polyps are common, benign neoplasms of reproductive-age women. They appear as polypoid growths projecting into the cervical canal. They can be one of the most common causes of intermenstrual vaginal bleeding.
Most patients are perimenopausal at the time of presentation, especially in the 5th decade of life. They are the most common mass lesion of the cervix, with a reported prevalence of 1.5-10%
More than half of cases are asymptomatic. Symptoms can include menorrhagia, postmenopausal bleeding, contact bleeding, and vaginal discharge. The diagnosis is made primarily with hysteroscopy
Radiographic features
Ultrasound
Sessile or pedunculated well-circumscribed masses within the endocervical canal
May be hypoechoic or echogenic
Identifying the stalk attaching to the cervical wall helps differentiate it from an endometrial polyp
Complications
Can progress into carcinoma of the cervix in ~0.1% of cases.
Treatment and prognosis
Surgical removal is often the treatment of choice although some suggest initial monitoring for small polyps 7. Usually, recurrence is rare.
Differential diagnosis
For a polypoid lesion within the cervical canal consider:
Pedunculated uterine leiomyoma protruding through the cervical canal
Endometrial polyp protruding through the cervical canal
Cervical cancer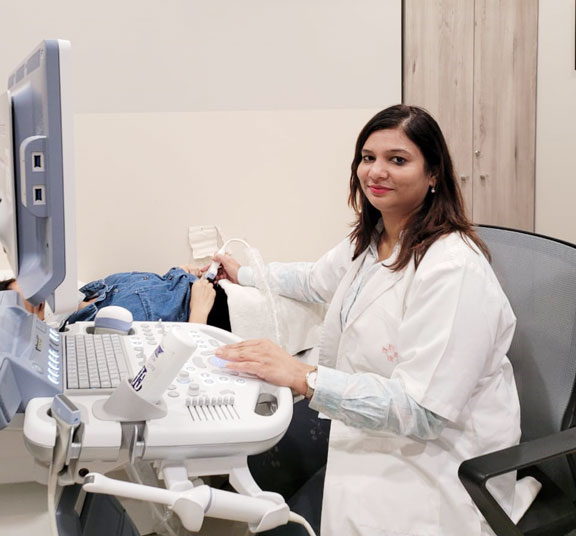 Working Time
Mon-Sat (Morning) 10:00AM to 14:00PM
Mon-Sat (Evening) 05:00PM to 08:00PM
Sunday - Closed